Standing on the south bank of the river Thames, Battersea boasts gorgeous Victorian architecture and beautiful parks, which appeal to numerous Londoners. Because of the good choice of schools, the place is also popular with families.
Plus, the local community is friendly and hospitable. It is interesting to know that once Battersea was a large gardening area, a major food supplier in London. The arrival of the railways transformed the place into a busy transport hub. It is currently very well connected with the rest of the capital. There may not be a tube station but Battersea Park train station and Clapham Junction are nearby.
Among the local claims to fame are New Covent Garden Market and Battersea Arts Centre. The former is the biggest wholesale market in the United Kingdom and the latter hosts a variety of events, including stand-up comedies, drama productions and festivals.
Keep your home looking pure and clean with regular cleaning done by our professional team!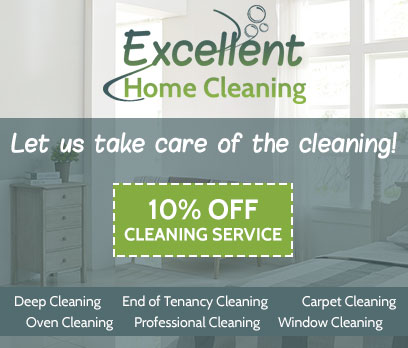 Cleaning prices starting from £14
"Your cleaning services were recommended to me by a friend and I finally called and booked a quote. The customer support operators were quite friendly and courteous and helped me choose the best service package for me. What should I say? Great cleaning services at reasonable prices and fantastic customer service. – Tobias"
Our cleaning company will make your home shine
Experienced personnel
Friendly customer support team
Use of environmentally friendly cleaning products
Customer satisfaction guaranteed
Customizable services

Few things look good when not taken care of. And your home definitely isn't one of them.
Of course, cleaning your home will make it look more presentable. Yet, you shouldn't clean your home just for the aesthetic benefits it proposes. Actually, the level of cleanliness in your home is in direct connection with your health. That is, the cleaner your home is, the healthier you'll be.
What happens if you don't clean your home? First will come dust. Good luck not sneezing! Dust houses dust specks (some of which toxic), pollen, allergens – all those things are powerful allergy-triggerers.
Second will come bacteria and germs. And that's when it'll get really bad. Allergy-like symptoms such as runny nose, watery eyes, etc., will become something quite common that'll stop as soon as you get some fresh air.
Of course, you wouldn't want your home to turn into bacteria's favorite place, right? Then you should take a proper care of it. And if you can't do it by yourself, there's nothing wrong in asking for help. Contact us and book our house cleaning services and we'll make your home as good as new.
We are a professional cleaning company based in Battersea. Choose our services and you won't regret it, promise.
Choose us over our competition, because our technicians are the best. Each member of our team is a certified cleaning expert with more than a year of experience in the field. Our cleaning experts are able to tackle a number of household cleaning jobs. But you can rely on our help for more specific cleaning tasks, such as after builders cleaning and even end of tenancy cleaning as well.
Contact us and book our house cleaning services, you won't regret it. Our cleaning company is based in Battersea and we operate throughout the week and also on bank holidays, too.
Our cleaning services are available as one-off cleanings, but we also offer regular house cleaning services. Choose us, we're the best in SW11.