Bayswater is a built-up district in Central London. It could be also defined as London's most cosmopolitan area and there are a lot of nationalities apart from the English, such as Greek, French, American and Brazilian.
The area is famous for its very attractive streets and gardens, big expensive apartments and small flats. Among the famous residents are people like Tony Blair, Winston Churchill, Jonathan King, Sting and many others.
If you decide to visit this area in London, here is where to go: Bayswater street – if you are into shopping or you just want to eat delicious food – this is the place for you. Queensway Cosmopolitan street is also an appropriate option for you if you are a fan of the international cuisine.
Entertaining place – Queens Ice and Bowl. Kensington Gardens, Hyde Park, Bayswater open air artists exhibition – this is where you should go if you want to see the beautiful nature of London.
Keep your home looking pure and clean with regular cleaning done by our professional team!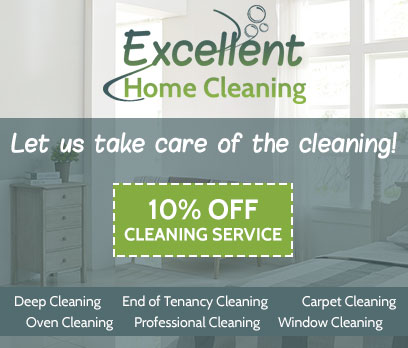 Cleaning prices starting from £14
"I always solve my cleaning problem with the help of the cleaning services, which I use once in a month. The result is perfect and there's nothing more I could want. The cleaners are professionalists and they use the best cleaning products and the newest equipment! I recommend you to try it if you still wonder! – Monica"
Satisfying all your wishes
Assisting households and office buildings
Using Eco-friendly cleaning products
Working throughout the week
Paying attention to details
Satisfying you

You may be surprised, but something which is seemingly easy to do can turn out quite challenging. Yes, I'm talking about the house cleaning. House cleaning, as easy as it sounds, is rarely done appropriately, according to cleaning experts. That's right – it turns out we don't know how to clean our own homes. Why is that?
Most homeowners think it's enough to vacuum and dust your home once a week to keep them completely sanitized. But it turns out that comprehensive cleaning must be done once every month to keep a property bacteria-free.
When it comes to thorough house cleaning, nobody does it better than us. We are a professional cleaning company specializing in house cleaning and we offer to clean your home. Our house cleaning services are available for booking throughout the week and also on bank holidays, too. Contact us and book our house cleaning services today, we assist everyone in Bayswater.
Choose our house cleaning services. Our cleaning company was established three years ago in Bayswater. Yes, we are still young and we may not have the experience of some of our competitors, but we have motivation that's worth the envy. Choose us because our cleaning technicians are diligent and they'll scrub and polish every inch of your home.
Our house cleaning services can be booked singularly, and you can also rely on our regular house cleaning services. We offer customizable cleaning services – if you find anything in our regular cleaning package that doesn't suit your needs or preferences, you can remove it and add a cleaning task from our list of one-off cleaning services instead.
You can book our house cleaning services any day of the week and also on bank holidays, too. And if you have any questions concerning our cleaning services, contact our friendly customer support team and they will answer all of your questions thoroughly.
For a clean home, book our house cleaning services. We work in W2.