Bellingham is situated in south-east London and before the London Country Council was formed, it was within the confines of the Country of Kent. Surrounded by Downham, Catford and Sydenham, today the place represents a small town centre, where one can buy everything from clothes to houses.
The High street here is Randlesdown Road and as it is located on the Bellingham playing fields, it is considered to be a big multicultural spot. It offers a supermarket, a pub, a number of hair dressers, a couple of shops and a new gym. There is a close-knit community in Bellingham, several open-air spaces and many marvellous Victorian houses.
The place has excellent transport links. It is served by the Bellingham station and many bus routes connect it with other parts of London, such as Greenwich, Biggin Hill, Catford, Central London, etc. Plus, it is situated conveniently close to Beckenham Place Park and Forester Memorial Park.
Keep your home looking pure and clean with regular cleaning done by our professional team!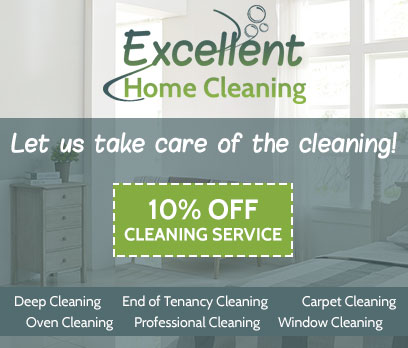 Cleaning prices starting from £14
My kids usually loves to mess the whole house. After their wild play, nothing is in order. That's why I count on your house cleaning services on regular basis and you always do а great job. Your cleaners work hard to clean every stain and even disinfect the kitchen and the bathroom. Great people! – Lola
Our House Cleaning Services in Bellingham
Our company is experienced, insured and we have had all of our cleaners background-checked
Our cleaning teams work with attention to details, they can even work following a check-list that you have prepared for your home
Our prices are economical, we work seven days a week
Our services can be booked for a one-off cleaning or regular sessions

Our company knows exactly what you need. You need some help with your house cleaning chores! We are an experienced agency that has been delivering outstanding house cleaning services to people from Bellingham for years. We take pride in our large number of satisfied and regular customers.
We can undertake any house cleaning job and get it done in minimum time. Our teams are trained professionals who are detail oriented and ready to face any cleaning challenge and any size of a job. Our teams can scrub clean your entire home.
You can leave the thorough cleaning of any room in your home to our specialists. They are insured and highly trained to deal with any challenge and cleaning problem. Our teams can adequately make decisions about how to deal with various cleaning issues. We can clean your flat or your big house.
We are always one step ahead of our competition in Bellingham and we can assure you that our house cleaning services will satisfy all of your needs. Our teams are bonded and trustworthy and have been under an extreme vetting. Our teams are unrivalled in their cleaning skills and second to none in their cleaning experience.
What are the things you can expect from our cleaners – they will thoroughly dust your entire home, they will mop hard floors and vacuum carpeting and upholstered furniture, wash your windows, scrub your toilet and bathtub or shower, sanitise all taps and light switches, they will wipe down the exterior of kitchen appliances, kitchen cupboards, etc. they can also cobweb thoroughly, help change bed linen, iron clothes, they can also polish hard surfaces, etc.
You can leave all of your cleaning chores to our teams. If you book our house cleaning service for regular maintenance (daily, weekly, biweekly, monthly, etc.) you can choose how often we do particular chores. It is all up to you. We will customise a service to meet your home's cleaning needs.
For reliable and affordable house cleaning services in Bellingham, call our company right now and get a free quote. We are a reputable company that would love nothing more than to clean your home for you.