Brompton is an area in London, which is located near Knightsbridge – a district in the Royal Borough of Kensington and Chelsea. It also could be said that the area is in the triangle, formed by the Cemetery of Brompton, Cromwell Road and Fulham Road.
Brompton includes parts of 3 more London areas, which means that this is not a separated district. Knightsbridge is the first area, South Kensington – the second and Chelsea – the third.
Brompton is known as the home of many famous people of art, which are all mentioned in the Survey of London.
Notable places in this area are: Natural History Museum – a place where a lot of different natural history segments can be seen; the Anglican church – Holy Trinity Brompton; Victoria and Albert Museum – the largest museum in the world, with over 4,5 million objects in the sphere of the decorative arts and design.
Keep your home looking pure and clean with regular cleaning done by our professional team!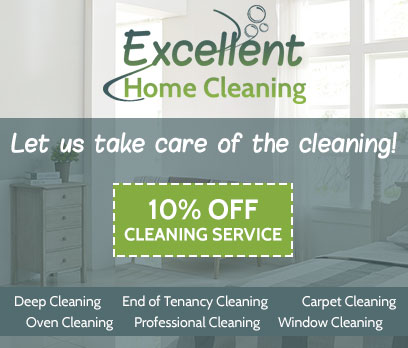 Cleaning prices starting from £14
"I work on a tight schedule and I hardly have enough time to take care of all the dusting, washing and scrubbing at home. This is exactly why I have decided to book your company's cleaning services. It turned out these are really the best home maintenance operations and now I fully rely on your cleaners to do the job for me. – Jessica"
Cleaning that leads to an addiction for more amazing results
Total guarantee that your house will be left spotless
Providing an entirely organic cleaning service
Only the best cleaning technicians on our teams
We double-check every surface
Diligent, friendly and responsible employees

The house cleaning service we offer you is the best cleaning for your home. It is both cheap and highly effective, with over a thousand successful cleaning cases we dominate Brompton and provide only the utmost best end-cleaning results. Our technicians are all trained and highly-regarded cleaners with years of experiences cleaning houses and removing stubborn stains.
The cleaning we provide differs greatly from other cleaning services located in Brompton. We conduct our cleanings in a fashionable manner and leave every surface sparkling clean- the expertise of our cleaners will benefit you greatly, they will destroy all types of dust and dirt that currently reside on your property.
They are very familiar with different types of contamination and how to prevent it, we clean with style and precision and the results are always impeccable and thorough. All you need to do in order to schedule a cleaning with us is call our numbers listed below and talk it over with our operators. They are familiar with the entire cleaning process and can provide you with information that will be helpful to you better understand and follow the cleaning process.
You choose whether or not to be present while the cleaning is taking place- we are a trustworthy cleaning service and we guarantee that each one of your belongings will remain intact.
We take personal responsibility for any damage caused during the cleaning process, however low the chances. The moving of furniture is free of charge as part of the cleaning process. We are sure in our technicians' capabilities and we personally guarantee efficient results that will satisfy your need for cleanliness.
The ability of our technicians to look for and destroy dirt is what makes them so desirable to the inhabitants of Brompton. We will undertake any cleaning chore and carry it out to perfection to make your life easier and unburdened by cleaning chores.