Canary Wharf is the second business center in United Kingdom alongside with the city of London. It is definitely area worth visiting as it provides amazing shopping and leisure experiences. A lot of Europe's tallest buildings are located in Canary Wharf. If you are a fan of shopping, you will definitely enjoy the two large shopping malls in the area.
If you are interested in the ports of Thames and their story, you will definitely like The Museum of London Docklands. If you want to enjoy a nice lunch or tasty food in general All Bar One is the place for you. If you like Italian cuisine Carcluccio the place to enjoy a nice dinner.
As for the bars, you can grab a drink in the wine bars such as Brodies or The Fine Line. A nice place to have some drinks along the River Thames is the Spanish tapas bar Camino. This busy area has many things to offers.
Keep your home looking pure and clean with regular cleaning done by our professional team!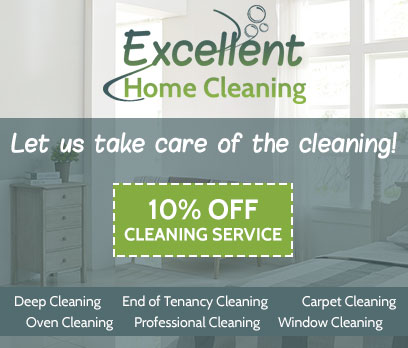 Cleaning prices starting from £14
" I have already tried a few of your cleaning services – deep, bathroom, leather sofa upholstery and carpet cleaning, and I am considering actually hiring your cleaners for a regular maintenance of my entire home. Your prices are so amazing that I can easily afford professional help. Thank you very much. – Luis"
The most satisfying house cleaning service in Canary Wharf
We offer our professional help throughout the entire week, even on weekends
Our company will always offer the most affordable prices in entire E14
All of our cleaners have very positive attitude and they are very punctual
We always pay attention to details
The equipment and the cleaning solutions which we use are of a great quality

If you want to own a house with a wonderful look but you don't have the time to take a proper care of it, you can always contact us and ask us about our house cleaning service. We will be more than happy to lend you a hand with the tiresome and time-consuming housekeeping chores and present your home with a picture-worthy look in an instant. If you hire our service, expect nothing but the best.
We promise you that you won't be able to find another cleaning company in Canary Wharf which will provide such high-quality service for your home. We know how important it is for our customers to maintain a good look of their homes. This is why we are constantly working on improving the excellence of our work and we also use our own well-trusted cleaning tools and products. Since we have a lot of experience in the house cleaning field, we have learned which methods work the best when it comes to tackling tough stains.
Your home will be completely transformed if you hire our help for the housekeeping chores. Don't hesitate to give us a call and we will send you a team of highly competent cleaners who know exactly what type of cleaning your home needs.
Feel free to share your preferences and tell us where you want us to start with the cleaning. We will work hard until you are completely satisfied with the final result. We are sure that once you try our house cleaning service, you will definitely book our regular cleanings sessions. So, hurry up and give us a call and we will gladly ease the burden on you and take on your housekeeping chores.