Chelsea is a district in West London with a population of 41 440. It is surrounded by other famous areas like Knightsbridge, Brompton and Fullham.
What this area is most famous for is the football club Chelsea F.C., which was based at Stamford Bridge. The owner of the club is the Russian billionaire and also a Chelsea resident – Roman Abramovich.
Another interesting fact about the area is that it was called London's bohemian quarter, where a lot of famous people used to live, such as David Armstrong, Francis Bacon, James Hamilton, Mick Jagger and other musicians, writers, radicals, actors, journalists and etc.
Places, which should definitely be visited in Chelsea, are: National Army Museum, Chelsea Physic Garden, Chelsea Old Town Hall, Stamford Bridge and many others. Chelsea Harbour is definitely in the list, because it will show the best and most impressive parts of Chelsea.
Keep your home looking pure and clean with regular cleaning done by our professional team!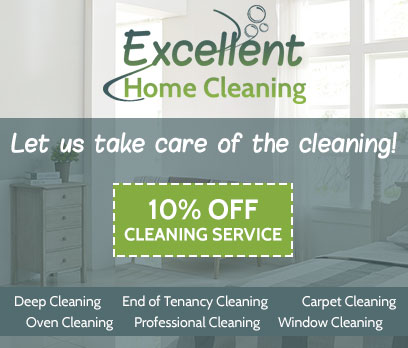 Cleaning prices starting from £14
"My family has been using a great number of your cleaning services for a few years now. I would like to recommend you to everyone who has been sceptical about booking a professional company to take care of their property cleaning and maintenance. The services provided are high quality ones and they come at affordable prices. – Harry"
Cleaning to an absolute perfection with earth-based cleaning materials
Available for cleanings seven days of the week
Cleaning with precision and care
Double-check every surface
Professional and diligent employees with immense capabilities
Providing a customized cleaning plan free of charge

The house cleaning services we can provide for you are more than just effective- they are unique and efficient. We provide over a hundred house cleanings every week and we always manage to satisfy our clients' needs and desires for a clean property. When our cleaners are one the job, you can rest assured that they are entirely focused on your case and your case only.
What makes their cleaning so effective is the fact that they conduct it in a modern, unique fashion that will most assuredly grant you the end-cleaning results you have been hoping for. All of our cleaners are specially trained to provide and effective and thorough cleaning. They are capable of removing dirt and various types of stains off furniture, carpets and objects.
The equipment they bring along is the latest, most efficient on the market in Chelsea- it is one of the reasons why our cleaning excels over the rest of the cleaning services in Chelsea. We have managed to gather teams of highly skilled and well-trained cleaning technicians who work better as a team. Their cleaning is organized, thorough and very precise.
Rest assured that our employees will treat every surface with care and you should not worry about damaging or harming the surfaces of your home and exterior. We understand that every surface requires special type of cleaning and we always arrive fully prepared and equipped. Stains and dirt of all origin is doomed under our professional supervision.
We always double-check the perimeter before moving on to the next area on the cleaning list. Residents of Chelsea also prefer our service because we conduct each type of cleaning using environment-friendly and purely organic cleaning materials and solutions. We have spent a long time developing the perfect cleaners that will clean as well as protect you precious home.