Chiswick is located west of London and it is part of the London Borough of Hounslow. It was once a very small fishing village and became recognized after the building of St Nicholas' church around 1181- the church was successfully rebuilt in 1884. The Chiswick house has also been restored- it bears Palladian style from 1729.
In the middle of the 19th century the housing in the area reached a boom state. Some of its most famous points of interest are the Chiswick House and many churches, most famous of which is St Nicholas church. The area also hosts many public houses and theatres, some of which are well-known for their experimental work.
Turnham Green is known as the commercial heart of Chiswick and Chiswick High Road is now famous for its cafes, restaurants and many other shops of different variety.
Keep your home looking pure and clean with regular cleaning done by our professional team!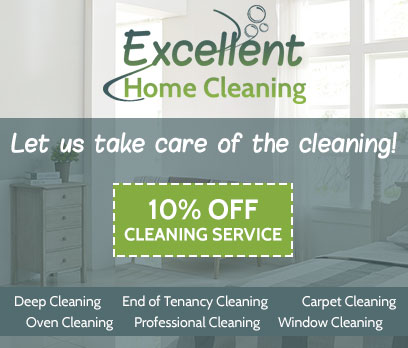 Cleaning prices starting from £14
"My husband and I just came home from work and we started wondering if this was really our home .. the cleaning services we decided to use are just amazing – we can say that we paid almost nothing for this perfect result and we will definitely use these services again! – Jane"
A comprehensive house cleaning package
What may be included in our service?
Wiping kitchen cupboards, cabinets and appliances
Hoovering all carpets and washing floors
Dusting furniture, mirrors and other surfaces
Cleaning the bathroom
Tidy up the living areas

No matter how busy people are they are constantly concerned about the condition of their property. Professional duties may be on the top of the list for a long time, which means less time for cleaning. At our company, we understand the significance of having a well-sanitised home and offer you a professional house cleaning in accordance with your personal standard.
We have been cleaning homes in Chiswick for several years already. This practice helped us to understand the needs of our customers and enhance the quality of our work. We are fully aware of the fact that when people work with us they expect great value for money and it is our mission to ensure it.
For this reason, we collaborate only with hard-working and motivated individuals. Once in our team, they undergo a comprehensive indoor training and learn to cover a variety of domestic chores. Our cleaners arrive on time, bring cleaning equipment as well and work in a sufficient manner up to the smallest detail. Your satisfaction with their performance is guaranteed.
The cleaning crew can also work as per list with areas if this is what the client prefers. Our mission is to deliver individualised cleaning solutions and peace of mind. We believe that building lasting relationships starts with an individual approach. Our house cleaning is recognised as the most competent in Chiswick.
Many of our customers prefer using our services on regular basis, however, we provide also one-off implementations. Whether we need to prepare your home for a special event or tackle the mess after a party, we've got you covered. You can count on us for all types of house cleaning projects.
If you want to learn more about our professional house cleaning in Chiswick, feel free to contact our support centre. We have enough of friendly call centre agents and one of them will assist you directly.