Clapham is an area in south-west London, which includes parts of Lambeth and Wandsworth. The 2011 census says that the largest ethnic group in the area is White British with 51%, while 16% are defined as Other White.
For a person, who doesn't know where to go in Clapham, here is a list of places to visit, including both historical and entertaining part. Clapham Clock Tower, Clapham Picturehouse, The national Army Museum and Cecil Higgins Art Gallery are just a few of the recommended historical places to visit.
As it refers to entertaining places, we should mention Lost Society – a famous cocktail bar. Also, a lot of restaurants and pubs are located in Clapham Old Town, but if a person is not really into drinking and he is not looking for a place to eat, then he can go shopping at Brixton Market or at the Arding & Hobbs department store.
Keep your home looking pure and clean with regular cleaning done by our professional team!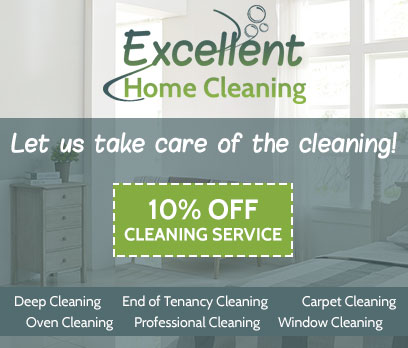 Cleaning prices starting from £14
"I was getting more and more tired of doing all the house cleaning by myself, so I decided that booking your cleaning services will be a great idea. I don't regret making this decision, it has actually been the best I have ever made for my home maintenance. Thank you for your help!- Charlotte"
No one has matched our standards
We have all faced the toughest challenges in the field.
The client only pays for the service and nothing else.
The client has control over the service, if they need to, they can reschedule it.
The client shouldn't feel awkward about their home. We have already seen the worst.
We make sure to always get the job done.

Come home from work and be welcomed by its warmth, comfort and coziness. That is something that you can always look forward to with our house cleaning service. Just make an appointment with us, and we'll come by your home and turn it into your own personal heaven.
Everyone who is part of this team has been professionally trained in the Clapham filed. We have the skills and knowledge which we use to carry out every single service successfully, and leave every client happy, knowing that they have made a good choice.
When we have a job to do, the moment we arrive to the client's home, we get to work straight away. Starting off with one room, we thoroughly clean it up from top to bottom without leaving anything unchecked. Same way for the rest of the rooms until the entire home is spotless.
We have our own cleaning products. They are made out of everything that you can find in your kitchen. We do not use any chemicals and everything is Eco friendly and safe for everyone's health.
Whoever calls for the house cleaning service, if the person is a brand new client, they get a proper introduction to the house cleaning service.
Everyone gets an explanation of the Clapham area and how the service works from beginning to end. The client needs to be certain if they would want to hire the service or not.
We do our best to explain, but there is always the case where someone wouldn't quite get something so asking questions is allowed. We have every answer surrounding the Clapham area for you, all you have to do is ask. We don't want any incidents like clients paying for something that they don't need.