Friern Barnet is located seven miles north of London and it is a rather famous parish. The area hosts busy intersections such as Colney Hatch Lane and north off toCharing Cross. Most of the area is full of houses and semi-detached homes with Victorian and Edwardian style- they are mostly beautiful and lately being subdivided, as flats and bedsits.
You can also see modern housing with a good example- Princess Park Manor, which before it was redeveloped was bearing the name of Colney Hatch Lunatic Asylum- once a Victorian institution. Friern Barnet has it Friary Park and other spacious green spaces full of beautiful gardens and old trees.
Friern Barnet has a history of being rural up until the 19th century, but the rail road station and the asylum made the area of the outer suburbs of London. Another boost for the development happened during 1900s when electric trams were introduced.
Keep your home looking pure and clean with regular cleaning done by our professional team!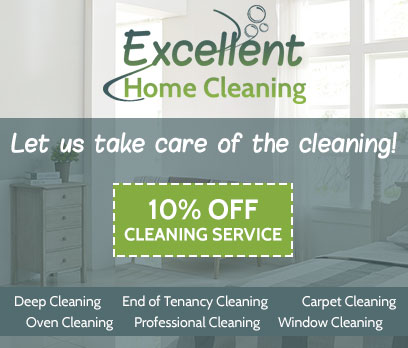 Cleaning prices starting from £14
"I would like to congratulate and thank your wonderful cleaners for the fantastic deep cleaning they game me the other day. I can't believe they got so much work done for such a short amount of time. They rid me of the mould and de-cluttered the entire place thoroughly. I will surely become a regular customer of the company! – Muriel"
We come, we clean, we go- simple as that
The house cleaning service with the most successful and purchased cleanings
All the cleaning chores are being carried out by real, skilled professionals
One of our technicians' many qualities is the ability to clean with precision and care for your home
Environment-friendly cleaning materials
Guaranteed impeccable cleaning results

Our house cleaning is the most unique in Friern Barnet for a few reasons, all of which scale in your favor. We specialize in providing a complete, thorough house cleaning carried out by real professional technicians. Over the years we have served as a number one house cleaning service, we have provided many residents with the house cleaning results they deserve- our cleaning is not just efficient, it is also completely safe for the environment, as well as cheap and easily accessible.
The key to a thorough cleaning is in the details- our cleaning technicians know best how to remove stubborn stains and dirt off all kinds of surfaces. Once you hire our service you will no longer need to worry about anything else- we will bring the all the necessary equipment and cleaning materials for the job.
We clean using only the best cleaning equipment available- it is the latest and most efficient on the market. This equipment in the capable hands of our cleaning technicians will make for the shining in your home- all surfaces, including under, above, behind and in front of objects will thoroughly cleaned and then double-checked.
Our cleaning is being conducted with the use of natural cleaners- such as essential oils, vinegar, baking soda, lemons and other cleaners with no chemical substances in them whatsoever. They have been mixed together to create powerful dirt dissolvers that destroy the small dirt particles from within and cause absolutely no harm to the exterior. You can rest assured that everything we clean is 100 percent free of chemicals overlay- your children and pets can roam freely around the house.
Our price rates include a customized cleaning plan, any moving of the furniture for cleaning purposes will be free of charge and you can also receive an estimate simply by giving us a phone call and purchasing our house cleaning services.