Best known as one of the most beloved for its cultural and architectural wealth is the area of Greenwich. Every year, it attracts hundreds of thousands of visitors, who have the opportunity to experience the great history of the country and the cosmopolitan life of the locals. Here, you can make many entertainments, which the area has to offer.
Being so precious for the cultural heritage, the area is listed as a World Heritage Site. Historically, the area is significant for its maritime history. One of the most vivid landmarks of the area is the Royal Observatory, built to navigate sailors. One interesting fact is that the well-known time zone GMT refers to the Greenwich Mean Time- the mean solar time at the Royal Observatory.
The National Maritime Museum still preserves the last tea clipper in the whole world. An impressive building is the Queen's House, which brings the frescoes of the Palladian style. When it comes to open spaces, Greenwich Park is a real nirvana in sunny days. The area has great popularity and it is a must-see place, which will definitely enrich the knowledge even of the best historians.
Keep your home looking pure and clean with regular cleaning done by our professional team!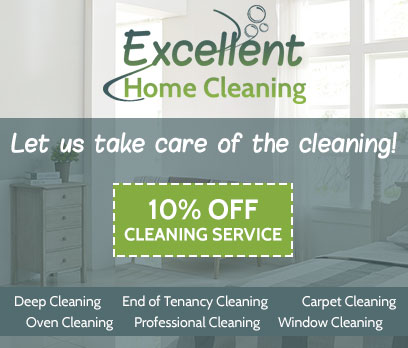 Cleaning prices starting from £14
Coming back home I don't feel comfortable to see the mess of the kids. It annoys me and makes me even more nervous. Once I came across your house cleaning services by accident and luckily I decided to book. The house was amazing and I didn't need to move even a finger. Now, I am your regular customer for years! – Donna
Our House Cleaning Services in Greenwich
Licensed provider with immaculate image and background
Compliance with the standards, set by landlords and letting agencies
100 per cent successful performance and guarantee for that
Hard-working and energetic cleaning staff
Professional and powerful cleaning tools and agents
Humble pricing system and fair quotes
7 days a week availability with extended working hours

You would like to have your house cleaned? We can assist you with that! Our cleaning company is based in Greenwich and we have enough of hard working and experienced cleaners, who would be happy to tackle the domestic chores instead of you. For your convenience, they can visit you even during the weekend and you don't need to pay additionally for that.
You can rest assured that your home will be well taken care of because, during our long practice, we have gained all the necessary knowledge to understand the needs of our customers and provide them with a proper cleaning solution. Plus, we are always willing to adapt to your way of working and follow your instructions.
In order to deliver quality to people, we have gathered in a team and trained professionally many skilful and trustworthy cleaning experts. Have no doubts in their abilities because they operate in this field for a considerable amount of time and understand completely the meaning of professional house cleaning. For your peace of mind, all our operative passed a background check and have clear criminal records.
Let us take care of you home and it will be always clean and organised. We know that you would like to get good value for your money, so you can rest assured that the highest level of cleanliness will be achieved. The best part of working with us is that our prices are unbeatable in the entire Greenwich. Give us a chance and become our next satisfied client!
In our house cleaning service is included polishing kitchen appliances and surfaces, wiping cupboards and cabinets, cleaning the bathroom, hoovering the carpets, mopping the floors, etc. As every property demands a different approach, feel free to share the specifications of your home with us in advance. This can only improve our work!
When you are not able to spend the required time and bring your home in order, save your troubles by turning to your trusted cleaning contractor. We have enough of hard working and experienced cleaners and they are always available to give you a hand with the domestic duties.