Hammersmith is located west of London and it is part of the London Borough of Hammersmith and Fulham. It bears a great significance and it is considered as one of the major cities in London. The area doesn't offer much in the way of parks but it makes up for that by being close to the river. Ravenscout park is the most famous one with installations such as tennis courts and flower gardens.
A preferred destination for amusement is the London Wetland Centre which is located near the river and offers plenty of galleries, observatories and activities with numerous events.
There are also many clubs and pubs where you can easily avoid the overpricing of West-End. Many people prefer hanging down by the river, a good place for a walk or appropriate night life colored in themed restaurants and small shops. The area is very well connected with other areas of London which allows for convenient travelling opportunities.
Keep your home looking pure and clean with regular cleaning done by our professional team!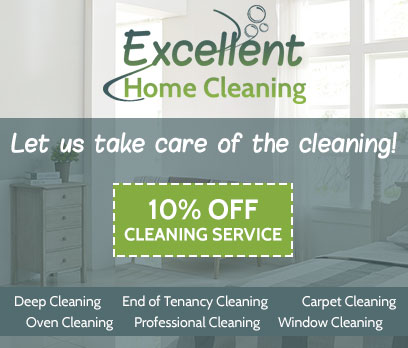 Cleaning prices starting from £14
"I would like to express my pleasure working with your company! You provided me with the best house cleaning services ever! My home was a mess when the construction work was over and I was desperate! Thank God I found you! You took all the rubbish out, you removed dust and dirt from my bathroom and gave the kitchen a thorough and proper cleaning. You were simply brilliant! Thank you! – Nora"
Fully trained cleaning specialists and what else?
A practical price system and flexible working schedule
Assistance at your preferred time frame in Hammersmith and the nearby areas
Weekend appointments without any additional fee
Eco-friendly cleaning materials included in the price of the service as well
Obliging call centre agents ready to answer your questions all week round

The lack of time is among top reasons for a messy home. Except for cleaning, property owners have also other important obligations. At our company, we are fully aware of the fact that when you book a professional house cleaning, you expect hard work and durable cleaning results.
When you are not able to maintain your home, feel free to take advantage of our house cleaning services available everywhere in Hammersmith. We are a well-established cleaning company and our mission is to provide you with a prompt and effective cleaning solution. Our cleaners will visit you at a time that suits you best and your satisfaction with their performance is guaranteed.
For your peace of mind, all cleaners in our team are individually selected and possess the required profound skills to carry out professional house cleaning. They undergo extensive training programs and learn to deal with different types of cleaning duties. Further, our representatives are always armed with the latest cleaning materials.
In our package are included regular domestic chores like wiping kitchen cabinets, cupboards and countertops, organising the living areas, cleaning the bathroom, dusting and much more. However, if you provide us with a list of cleaning areas, we will be able to provide you with a cleaning solution tailored to your individual needs.
We have assisted already numerous homeowners in Hammersmith. People prefer working with us because we listen to their requirements and never miss a detail. With an individual approach and attention to the small detail, we are able to deliver adequate cleaning solutions and durable cleaning results.
If you are interested in working with us, don't hesitate to contact our friendly call centre agents. They are any time available to answer your questions and guide you through the booking form.