Popular for its fashionistas, young professionals, artists and architects, Hampstead is definitely among the most affluent districts of London, England. In Hampstead you can find delicious restaurants, cafés and high quality of brand names. There are still many book stores, grocers and cheese shops that are widely preferred by most locals. This is actually great, since most parts of London have been ruled by the big names in the industry. The community vibe in Hampstead is amazing and it does not seem to change soon.
Did somebody say food? There are many restaurants and bistros offering some of the best dishes from all across the world- Italy, France, Japan, Mexico and more.
Hampstead is known for its gorgeous park land of Hampstead Heath. If you have an adventurous soul, then its meadows, woods and gardens are your place to explore. You can also check out the zoo which is a home to beautiful birds and other wildlife.
Keep your home looking pure and clean with regular cleaning done by our professional team!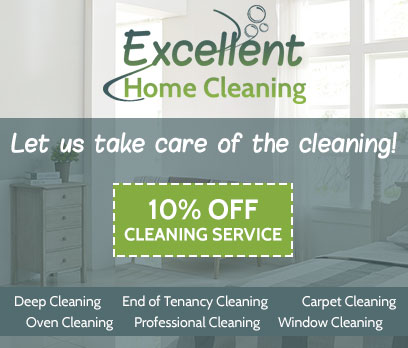 Cleaning prices starting from £14
"Being a working professional who travels a lot, I am much obliged to your domestic cleaning crew for taking a proper care of my living space. Words cannot describe what it feels like to return from a long trip to a cosy, tidy and clean home. Thank you for everything you and your cleaners have done for me! – Arthur"
Meeting all of your demands
Satisfying you at all costs
Using only natural cleaning products
Complying with your exclusive needs
Offering affordable and customizable cleaning services
Working throughout the week and even on bank holidays

It doesn't matter how much you hate cleaning – like it or not, it's essential for your health. Like it or not – you need to clean your home. However, if you hate cleaning so much, you can rely on our professional cleaning services instead.
We are the best professional cleaning company in Hampstead. If you don't believe us – contact us and book our professional house cleaning services. Our cleaning company was established more than five years ago and ever since we've set up shop, we haven't had a single dissatisfied client.
Let's talk about the necessity of keeping clean. It's important to keep your home clean because dirty places can seriously damage your health. Dirt welcomes bacteria, germs, and pollen. All these things can not only trigger your allergies, but also cause the development of new ones as well. Ultimately, not keeping your home clean can even lead to asthma.
Rely on us over our competition in NW3 if you want to keep your home clean and healthy. We can make your home sparkling clean, all we need is a phone call from you. Book our services because our technicians are certified specialists with more than a year of professional experience in the field of professional cleaning.
Each member of our team has went through a thorough interview before being employed, and we've also had the backgrounds of all of our experts checked. Our technicians are friendly people with clean criminal records, they are uniformed and fully insured.
You can take advantage of our house cleaning services singularly, but you can also rely on our regular cleaning services as well. What makes us better than others in Hampstead is the fact that out cleaning services aren't exclusively suitable for household maintenance only – we can also clean your home after a renovation, we can perform a move-out cleaning in your home, etc. Book us now.