Kensington is an area west of London which holds many surprises for those who are willing to visit, it is also the home of many European embassies in London. Kensington High Street is full of various interesting shops and if you walk in depth you will find yourself in a maze constructed of old streets. All of them have different and interesting features and details which characterize the Victorian and the Georgian style of the area.
The area hosts one of the oldest squares in London- Kensington square, which was laid out in 1685. St Sarkis Armenian Church is located right behind Kensington High Street and differs greatly from the other churches because of its Armenian model.
Kensington Roof Gardens is a famous sight with its complete set of pink flamingos- the easiest and best way to observe its beauty is by visiting the Babylon restaurant offers a clean view of the gardens.
Keep your home looking pure and clean with regular cleaning done by our professional team!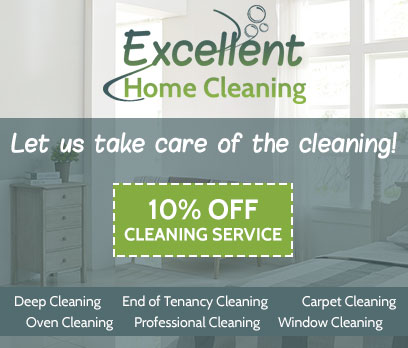 Cleaning prices starting from £14
"I had to give my house some deep cleaning. I've been postponing it for a while and my home was begging for attention! But being so busy in my profession I couldn't find enough time to undertake the cleaning.

Your deep cleaning services appealed to me and I decided to give it a try. Wow! I was amazed by the results! In I few hours I had a spotless home! Kitchen, bathrooms, windows, floors, carpets, curtains – everything was shining again! Couldn't be more satisfied! – Natalie"
Why leaving the house cleaning in our hands and what makes us best cleaning company in Kensington?
We believe that this is what you are looking for:
Experience and professionalism
Efficient results
Serving on your convenience
Fair prices
Friendly attitude

If house cleaning is the thing that you don't have enough time to deal with, you can always rely on our services. We are located in Kensington and if you live here, then why not choosing us?
Our company is an appropriate choice for everyone, because we know how to meet all our customers' expectations and to make them fully satisfied with the job done.
The way we do it is more than easy – we not only have experience and skills in the cleaning sphere, but we also do our job with pleasure and motivation – something that many other companies don't pay attention to.
These and many others are the things that you will get from our company, because we always do our best for our customers. For this reason, we are available 7 days a week in order to be ready to help you with the house cleaning anytime.
If you are interested in our services, you can get in touch with us whenever you decide if you want to book us or you need some additional information about what we do. We will respond immediately and will be glad if you choose to make us your house cleaning service provider. Of course, we cover the entire region of W8 – have that in mind!
We will fit you in our schedule without any problem and our cleaning experts will be ready to visit you even in the same day you have called us. In addition to this same day service option, you can also take advantage of the free re-cleaning, which we offer if for some reason our services didn't manage to meet your expectations to the fullest.
We guarantee that you will not be disappointed by us and what is more, you will see by yourself that our cleaning company was the most appropriate choice you could have made. Don't leave your house cleaning for tomorrow, call us now!