Lewisham is located in the south-east parts of London and is also one of Greater London's major centres with a population over 95,000. It is one of the biggest areas in and is important for the south London transportation links.
The area's settlement is clustered in its southern parts around the University Hospital Lewisham and around the parish church of St. Mary. The area has had some bad things happen to it but it rapidly growing and dusting off of its bad memories. It is the home of one of the biggest shopping centres in the district which is Lewisham Shopping Centre (1977) that is over 330,000 sq. feet and has 70 stores. The area has a few parks, including Lewisham Park and Hilly Fields. The area has a number of higher education schools some of which are Lewisham Southwark College and Christ the King Sixth Form College, Goldsmiths, University of London, the Laban Dance College.
Keep your home looking pure and clean with regular cleaning done by our professional team!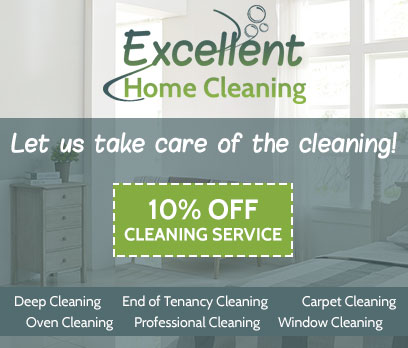 Cleaning prices starting from £14
We live with the parents of my husband in one house. With so many people at one place, it is impossible to keep the clean level of the house. That's why we use your house cleaning services and everything is sparkling. I am happy with your attention to every detail and responsibility. Thanks a lot! – Nelly
Meritorious house cleaning services in Lewisham
Our teams are background-checked, trained and experienced
Our services are flexible and convenient
We are available for regular or one-off cleaning sessions
We work convenient and flexible hours, even during weekends and bank holidays

Being on the fence about hiring professional cleaners at home, think about all the things that you thread with your soles and then you land at home, bringing all the bacteria from the outside in your house. There is a big difference between neat and clean home, which is actually safe for every member of the household. That is namely what we do- we achieve the perfection in both aspects and that's why our house cleaning services have been the most preferred in Lewisham for years.
We have established our company with the clear idea to help people have safe indoor conditions in their houses. The biggest challenge for every cleaner is to sanitise a whole house, but we can do it the best. Through years of hard work and countless of successfully accomplished tasks, we have acquired the reputation as the dominants in the trade. We are the dictators of the leading high standards, because we always strive to lift the bar.
Every member of our hard-working cleaning team has greatly contributed to achieve the top rate in the cleaning trade. They fiercely defend our immaculate reputation and stop at nothing to please your needs. Our cleaning session is organised in advance, so that when our cleaning experts arrive, they start with the job straight away. We are not lingering like a chicken with its head off, but we take the initiative and finish with the job in the most efficient way.
Great number of our customers are eager to have us back on regular basis, simply because from the first moment we always manage to earn the trust. Our cleaning professionals are insured and strictly checked, before hiring, so that your home is protected and respected.
We all have experienced at least ones an unexpected occurrence or visit and we all know how unpleasant is to invite your guests in your uninviting house. We have taken this into account and we offer our house cleaning services in Lewisham for one-off or regular cleaning sessions.
When you book with us, you benefit not only from a cleaning, but also from the most qualified stuff and customer service. Get in touch with our customer supporters, who will provide you with more extensive information and personal, no-obligation estimate for free. Our rates are decreased to minimum, because the financial part also matters.