Mortlake is a south rural area of London Borough of Richmond upon Thames and it is favourably located on the riverside. Mortlake has a quite attracting history to offer. This area was widely known for farming and tapestry work, however, its most famous feature was the brewery which had existed since the 15th century.
The area of Mortlake offers an amazing view of the river, making you feel like you live by the sea. If you are looking for a place where you can simply enjoy the lovely weather, a book or a picnic, Barnes Commons is just the right place.
Some of the facts Mortlake can be proud of is that many historical figures lived there. One of them was Queen Victoria who frequented Mortlake quite often. Today, this district is a quiet neighbourhood where you can take lovely long walks along the river.
Keep your home looking pure and clean with regular cleaning done by our professional team!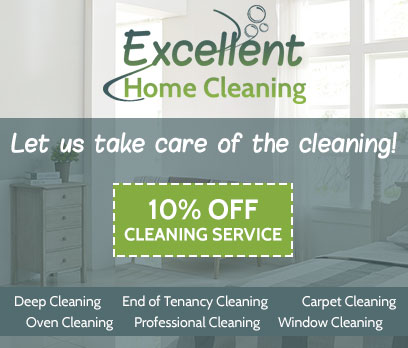 Cleaning prices starting from £14
"My family and I are one of your oldest customers. We have been using your cleaning services for years now, and I am writing to tell you how glad we are for booking you. Our house is cleaner than ever and the domestic cleaning procedures are carried at a time convenient for us. – Harvey"
Satisfying results with our house cleaning services in Mortlake
The house cleaning services of our company come at economical and budget friendly rates
The cleaning equipment we use during the sessions is provided by us and it is included in the total sum of the service as well
The cleaners who we hire are carefully selected, taking in mind their skills and passion for work
Our cleaning sessions are quick and highly efficient

If you are sick and tired of doing all the chores around your home, without getting help from anywhere, there is no need to feel down. We are here to offer you our help.
We are well-established and reputable cleaning services provider, expert in the house cleaning services. We are operating in the entire Mortlake so you can get in touch with us at any time as long as it is convenient for you. We are sure that you would find our house cleaning services very helpful…and affordable.
We know how amazing it feels to come after work to a cosy and clean home environment. If you are time-starved and the last thing you can think about is grabbing that cloth and detergent, grab the phone instead and deal our number.
We will introduce you to our services and offer you our best packages. In case you need our help just for a specific chore instead of deep and full clean up, just let us know. We will tailor made an individualised cleaning plan including all your needs and requirements.
Our house cleaning service includes cleaning of every area and room in one's property, regardless of its size. We will send as many cleaners as necessary to get the job done as quickly as possible. In addition to this, we provide our cleaners with all the necessary cleaning materials and tools. They contain only natural ingredients and are powerful against any type of pollution. We are the company in SW15 that can make your home as clean and hygienic as never before. Place your trust in us and give us a ring.