Muswell Hill is considered more of a suburb in the north of London, and yet it stands out in so many ways. It is part of two borough's, one being the London Borough Of Barnet and the second London Borough of Heringey.
It is a relaxing part of the city and it is very close to Highgate Woods as well as Alexandra Park. The area has a lot of shopping streets which still have their old historic look. Muswell Hill is no stranger to churches, in fact it has a whole five of them and a synagogue. If you walk around. Muswell Hill Broadway and Fortis Green Road are both covered in tourists who want to experience this Edwardian atmosphere.
If you walk around enough you can see great views of the city of London. The many historic facts that have happened there also make this area all together more interesting.
Keep your home looking pure and clean with regular cleaning done by our professional team!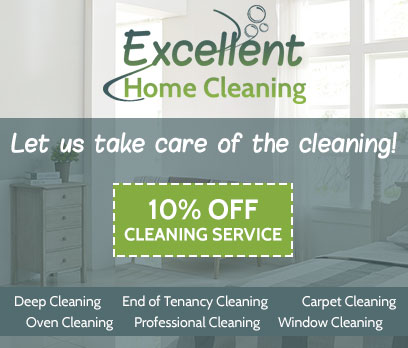 Cleaning prices starting from £14
"I appreciate the personal touch of your domestic cleaners. They always comply with my requirements and I never have to tell them what they have to do. I've been using the services for over a year now and you never disappoint. I would recommend the service to all, it's a good value for your money! – Leona"
The house cleaning services of our company are flexible and customisable
Our house cleaning services are affordable
The cleaners who work with us are professionally trained and possess the necessary interpersonal skills
All the cleaning equipment is provided by us and included in the price
We are available every day of the week

We are reputable and well-established cleaning company that offers a wide range of services, including house cleaning. Our services are customisable and designed to cover all the basic needs of a household. In case you would like us to add something more to our task list, all you need to do is to let us know in advance so we can take your requirements into consideration. Being Muswell Hill based, we can come to the rescue for hundreds of customers.
For so many years already we have been working really hard to set the highest standards in this cleaning business. Today, we are believed to be the true leaders who are not not afraid to get some job done. We know that there are way too many cleaning contractors in Muswell Hill which makes it hard to choose the one which will do a fine performance.
We suggest that you turn to our company and book our house cleaning services which have already proved to hundreds of customers that are without a rival. For your peace of mind, we collaborate with diligent and background checked cleaners, who are surely the best in their field. We have provided them with extensive training courses which enable them to use powerful equipment and apply the most efficient treatments.
Our house cleaning services are favourite choice of hundreds of Muswell Hill residents who would rather turn to a professional cleaning company than cleaning on their own. Over all these years, we have managed to get to know what our customers expect from us and work out efficient cleaning methods to ensure it. We can guarantee for immaculate cleanliness which you can receive in exchange of a token payment. Benefit from our house cleaning services and let us do all the job instead of you.