Plaistow is an area within the London Borough of Newham, located in East London. It is a district which is close to Stratford but its atmosphere is definitely very calm and it is a perfect place for people who want to escape the hustle and bustle of their daily grind.
A nice outdoor park is the Plaistow Park which is a favourite place for a lot of moms since it has many places where their children can play. You can enjoy a walk in the park and admire the beauty of the nature.
If you want to enjoy a tasty lunch or have a drink with friends you should definitely stop by one of the oldest local pubs. Black Lion Pub is a place which offer a wide range of beers, wines and spirits. If you enjoy Indian food, you can find quite a few Indian restaurant in the area. One of them is Meghna Grill.
Keep your home looking pure and clean with regular cleaning done by our professional team!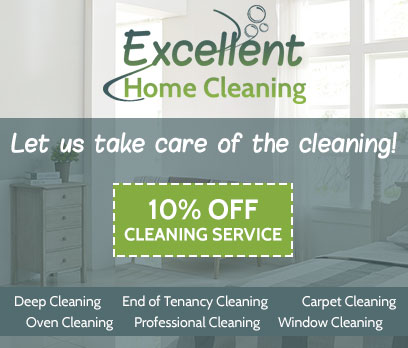 Cleaning prices starting from £14
" The cleaners working for this company left my house spotless. I have never seen the entire house so perfectly clean. It was really unbelievable what a difference a professional cleaning can make. Thanks so much to your cleaners for their hard work. We will call on you again very soon. -Autumn"
Reliability and high standards of cleanliness
Our house cleaning is available in the entire E13 and it includes the following domestic chores:
degreasing kitchen surfaces and appliances
removing dust from furniture, mirrors and pictures
hoovering carpets and washing hard floors
sanitising the bathroom
organising the living areas

When people have too many things to do, they will most probably postpone the domestic chores, which is not always considered as a smart decision. No one likes dealing with huge amounts of housework at once. For this reason, our company has created a cleaning service that includes the main household duties.
Our house cleaning services were tested by hundreds of people in Plaistow already. With personal attention and loyal attitude, we are able to provide efficient cleaning solutions as well as peace of mind. Our dedicated cleaners can clean your home as often as you wish, giving you peace of mind and extra free time.
With them you don't need to worry about a single thing. Our representatives have undergone extensive training and understand completely the importance of a professional house cleaning. They are friendly and committed to delivering you exceptional standards of cleanliness.
As our mission is to deliver individualised cleaning solutions, feel free to alter the package or include your priority cleaning areas. Our responsive cleaners are always ready to adapt to your way of working. Rest assured that they will leave your home as clean as you expect.
Working with us is easy and convenient. We are open every day of the week and reply quickly to every request. In addition to this, our rates are more than reasonable. Our cleaners always arrive on time and bring cleaning equipment as well. Rest assured that your home will be cleaned only by the means of non-toxic cleaning materials and practices.
Searching for a reliable house cleaning services in Plaistow? Search no longer. We have the necessary resources to provide you with an efficient cleaning solution. Just give us a call and we will schedule your service. With us you are guaranteed to receive a service of great value for a great price.