The residential suburb Raynes Park is located 8.2 miles away from Central London and more specifically – in the region of Wimbledon, Wimbledon Common, Wimbledon Chase and New Malden (South West London). Raynes Park is an area, which includes a lot of parks, such as Cottenham Park Recreation Ground, Cannon Hill Common and others.
The population according to the census made in 2011, was 19 619, which includes not only Raynes Park, but also West Barnes.
There are many different attractions in Raynes Park, such as: water attractions – swimming pools, water sports, kayaking and sailing; animals attractions – zoos, aquariums, safari parks; adventure attractions – high ropes courses, activity centers, playgrounds; also sports and sightseeing attractions. If you are interested In culture, you can visit Lantern Arts Centre and if looking for a place to eat – Hashi, Gaya and TheBGR are a must!
Famous residents, who have lived in the area are: Martin Brett – musician, Richard Briers – actor, Danny Cipriani – rugby player, Chris Powell – footballer, Oliver Reed – actor and others.
Keep your home looking pure and clean with regular cleaning done by our professional team!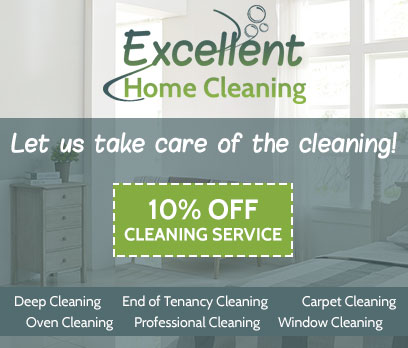 Cleaning prices starting from £14
"I just have no words to describe how happy I am that I used cleaning services. These people do an amazing job! They can deal with every stubborn dirt and make my home look like new. That's exactly what I wanted. I will hire them again for sure in future. – Sam"
What makes our company better than the other companies in SW20?
We have qualified and experienced cleaning experts
We work with equipment, which is provided to us by the leading manufacturers in the cleaning sphere
We are available 24/7
You will get fast and efficient results
We have the lowest prices possible to find in Raynes Park

Let's imagine the following situation – you want to have a clean and beautiful home, but the busyness in the everyday life doesn't allow you to take care of that and as a result, house cleaning is waiting its turn at the end of the queue.
Many people will find themselves in this example, so we are here to tell them that there is a solution to this problem and it is called professional cleaning services. We would like to offer our company's house cleaning services to those of you, who live in Raynes Park, where we are located.
If you want to use our help for the cleaning of your home, you can get in touch with us whenever you decide. Call us or send us an email and expect an immediate answer from us.
Our specialists will be ready to visit you in convenient for you day and time. They will bring all the equipment needed and before they start cleaning, they will explain to you what the steps of the process will be.
Of course, they will want to hear your requirements in advance too, because this is how they will be sure that they have met your expectations to the fullest when the cleaning is done. If still, there is something they have missed to do, be sure that they will be ready to visit you again in the next 4 days.
This is an option we offer to all our customers in case they are not fully satisfied with the results from the first cleaning and of course it will be absolutely free of charge for you.
We assure you that you will not regret it if you leave the house cleaning in our hands and you will be more than satisfied with the job done!