With its architectural splendour and numerous museums, South Kensington is one of the most visited areas in London. It is a home to the Natural History Museum, V&A museums and a number of prestigious universities. For this reason, its population represents a vibrant mix of locals, students and young professionals. As there is a major French community, the district is often referred to as Paris's 21st arrondissement.
This is why the area boasts also a French cinema. There are numerous beautiful red brick houses in South Ken. Moving away from its Victorian style, it is now also a home to mansion blocks and newly built apartments. When it comes to entertainment, this elegant part of West London offers a wide selection of fantastic restaurants and eateries. Obica bar is one of the favourite local spots for a quick bite. It is notable to mention also the new edition Go-Viet, which serves Vietnamese cuisine.
Keep your home looking pure and clean with regular cleaning done by our professional team!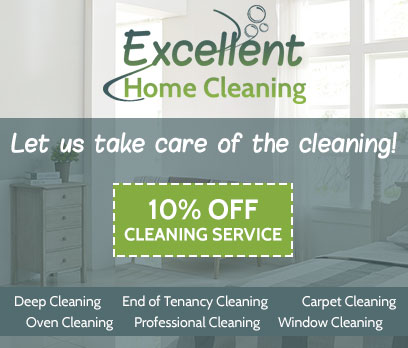 Cleaning prices starting from £14
"Up to date I have booked only a carpet cleaning service with you, but I am so pleased with the presented results, that I will probably book another of your fantastic cleaning services soon. I would like to thank you for the professionalism, the hard work, excellent results and maximum efficiency. – Daisy"
Hiring us is like making coffee or tea
Getting to us is easy, hiring us is simple.
We are always on time.
We work with care and precision.
We have handled every challenge.
You don't have to worry about the way your home looks.

Want to get your house properly cleaned up? One way is to dedicate an entire day to do it yourself and the other way is for you to give us a call and we'll be over and get everything done in a very short amount of time. We do this job every single day, so you shouldn't be surprised by our speed.
We are experts in the South Kensington field and have been the choice of hundreds of people from all across London. When someone relies on us for a house cleaning service, we do our job, and make sure to leave them satisfied in the end.
As soon as we arrive to the client's home, we do not waste any time before getting to work. We quickly set up all of our equipment and start cleaning every room, one by one.
When carrying out the house cleaning service, we thoroughly cover every square inch of the home and don't look over even the most obscure areas.
We clean up behind furniture and the top of a ceiling lampshade or a chandelier. You shouldn't expect no less from people who are experts in the South Kensington field.
Whoever wants to hire the house cleaning service should first be introduced to it. The client is provided with a thorough explanation of the way the service works from hiring to its completion. This is required so that the client is certain if they want to hire the service or not.
We accept any questions with the idea that we want to be sure that all of our clients are properly informed and that there are no mistakes made along the way. We have all the answers in the South Kensington field, available for our clients.