Stoke Newington is a large charming area in Hackney, offering its residents and guests a sense of community, alternative vibe and good transport links. The high road is full of independent shops, galleries and cafes.
Being a home to some marvellous open-air spaces, picturesque Victorian houses and a farmers' market, the place is very popular with families and young professionals. The population of the area is a mix of a Turkish community, hipster types and locals. When it comes to entertainment, Stoke Newington is rather a put scene. The Rose & Crown, as well as The Joly Butcher, offer real ale and a cosy atmosphere.
There is also an independent cinema on the High Street. The main open-air space in the area is Clissold Park. It represents a large green area with an animal sanctuary, adventure playground and a cafe. It is popular with families and joggers.
Keep your home looking pure and clean with regular cleaning done by our professional team!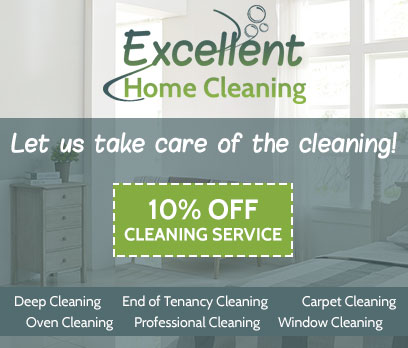 Cleaning prices starting from £14
"A few words of gratitude to your wonderful and dedicated domestic cleaners. Thank you guys for everything you have done for me and my home. Thanks to your efforts and persistence, I'm no longer ashamed to invite friends over to dinner, because my home is always in pristine condition. I would recommend you to all customers! – Corey"
A service of great value for a great price
Our team will arrive at the appointed time with the necessary cleaning supplies and ready for action
Our prices are in compliance with your budget
We work with environmentally-friendly cleaning materials
We are at your disposal 7 days per week in N16 and you will certainly appreciate our free weekend slots
You can discuss all kind of cleaning matters with our responsive call centre agents

Many people find it difficult to keep their homes well-sanitised and orderly. Fortunately, now there is a cleaning company in Stoke Newington that provides high-quality house cleaning suitable for each and every need. When you don't have time or energy to tackle the weekly domestic chores, turn to our friendly call centre agents and they will develop a cleaning plan based on your preferences.
Reliability, flexibility and loyalty, this is how our customers describe us. We operate in the cleaning industry for several years already and despite our success, constantly search for new ways to offer even better service. For this reason, our cleaners are always updated with the latest cleaning solutions and materials.
As a cleaning company with long-standing experience, we take pride in having a team of competent and disciplined cleaners. For customers peace of mind, all of them possess the necessary prior experience and profound knowledge to carry out a proper house cleaning. We organise extensive training programs, which enables our representatives to deal with all types of housework.
When our qualified cleaners are in your home, they will cover regular domestic chores such as wiping kitchen surfaces and appliances, overall removal of dust, hoovering carpets and washing floors, organising the living areas and much more. If you have different perspective about how your home should be cleaned, don't miss to inform our call centre agents.
Whether you are working long hours or just want to have your home in Stoke Newington cleaned for one reason or another, our company understands completely the importance of professional house cleaning. With us you are guaranteed to receive a first class cleaning service that suits your individual needs completely and brings you peace of mind.