Once a posh village near a river Lea, today Tottenham is a dazzling ethnically diverse area in Northeast London. It is currently a home to large Ghanaian, Turkish and Latin America communities.
The place is very well connected with the rest of the capital. There are three tube and five train stations. It offers also a good selection of decent schools, which appeal to many families. One can see here some stunning Victorian houses as well as newly built apartments.
For entertainment, there are a lot of cosy pubs. Situated in a beautiful historic building, The Beehive serves a unique selection of beer and cask ale. Every Saturday the Tottenham green market takes place, gathering together different types of traders.
Bruce Castle Park and Museum is another beloved local place, which hosts sports events, school programs and weddings. Tottenham boasts also several magnificent open-air spaces.
Keep your home looking pure and clean with regular cleaning done by our professional team!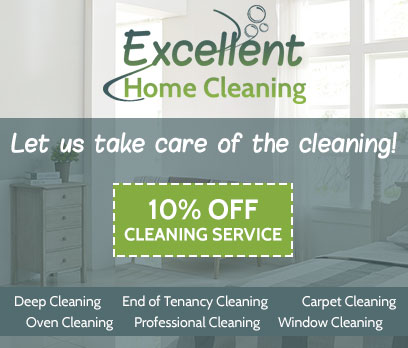 Cleaning prices starting from £14
"You did a wonderful job cleaning my place after the builders left all their mess behind. All the grout, dust and plaster are gone as if by the wave of a magic wand. I literally couldn't believe my eyes when I saw how great my place looked after they finished. And the price was great, too! – Michelle"
We don't stop until the client is satisfied
Cleaning up instantly begins when the team arrives.
They have seen the worst case scenario and handled it.
The client does not pay for our consumables.
The client can reschedule or cancel the service.

With our help, your home will be remarkably cleaner that you have ever imagined. We are a company providing house cleaning service which are carried out by a team of people who are professionally trained in the Tottenham field.
Whatever is the reason that you might require our services, you can be certain that our people are going to give everything they've got to insure that the final results will be quite satisfying.
We provide our house cleaning service to one client, the same way as we do with everyone else. No one gets any special treatment. It's like that from the moment the client calls us, until the service is complete.
Every new client who contacts us is introduced to the service and provided with the info from the Tottenham area that they are required to know. The client needs to know weather or not they want to hire this service.
Although, explaining the service is done carefully, the client can still miss something, so we encourage our clients to ask questions. We have all of the answers that they need and we want to be sure that there are no mistakes made.
We have made sure that booking an appointment for the house cleaning service is really easy. The
clients don't have any problems during that process. When they have booked their appointment, the cleaning team is notified, and they make sure to be right on time.
The cleaning team will expect the client to be home when they arrive. If there is no one to let them in, they will have no other choice but to leave.
We have quipped our team only with the best equipment and our own products which have been tested and are as effective as they are safe for people's health and the environment, unlike some other products from the Tottenham market.