Totteridge is a north gorgeous urban area of the London Borough of Barnet. In the 13th century it was called Tataridge and today it is one of the London's most exclusive districts, with picturesque village cottages and huge mansions, where many celebrities find their peace of mind.
Being located 10 miles away north from central London, Totteridge enjoys numerous period houses and lovely cottages. One of the Great Trees of London is namely in Totteridge's St Andrew's Church- an old yew tree which is thought to be 1,000-2,000 years old. In general, Totteridge's green spaces are highly valued.
A really nice place where you can enjoy a drink or a lunch is The Orange Tree. This pub is one of the favourite places for locals and tourists. There is an Irish pub called Toolans with a charming atmosphere, which offers delicious home made food.
Keep your home looking pure and clean with regular cleaning done by our professional team!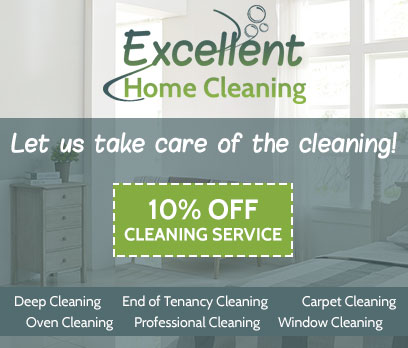 Cleaning prices starting from £14
"I would like to thank the company and the cleaners who visit me each week. Not only have they made my life so much easier, but my home is always spotlessly clean. The pricing is set and very fair. You always receive high quality for your money and are treated with courtesy and respect. – Mike"
We take on the messes no one else would
We only use Eco friendly cleaning products.
The client does not pay our consumables.
The client can reschedule an appointment.
Our cleaning team has handled the worst situations.

A comfortable option for anyone who wants to get their home seriously cleaned. We carry out house cleaning service on a top level. If you are planning a big even or your home needs to have its seasonal cleaning, then we are the people for the job.
The clients that come to us for our service are from all across London. They put their trust in us and we haven't left a single one of them disappointed. We are professionals and the best on the Totteridge market.
Our house cleaning service is equally carried out for every single client. No one would get less for what they pay for. It is all the same from beginning to end with all of our clients.
Every regular client can directly book their appointment, but with the brand new ones, an introduction needs to be provided first. We explain to our clients how the whole thing works from beginning to end and give them the info in the Totteridge area which they need.
As careful as we explain our cleaning service, the client might not understand something quite well. So asking questions is completely encouraged. We have all of the answers in the N20 field and we want to make sure that our client are properly informed and any mistakes are avoided.
Hiring the house cleaning service is pretty simple and no client has ever found it to be a challenge. After that is done, the cleaning team will be informed and will make sure to get to the client's home right on time. The cleaners will expect the client to be home as well. Otherwise they'll have to leave.
Cleaning up begins right after the team arrives. They will set up and get to work, starting from one end of the home to the other, cleaning every square inch and not missing anything.