Situated near the River Thames and within a walking distance to Waterloo, Vauxhall is a busy area in South London. The easy commute, beautiful riverside and nightclubs appeal to numerous young professionals. There may not be many green spaces here but the locals are privileged to have a lavender garden, which includes a children's playground and a lovely model village.
It is notable to mention also the Vauxhall Pleasure Gardens where the Winter Wonderland takes place. Vauxhall has great transport links with the rest of the capital. There is a train, a tube station as well as a huge bus station. The place hosts several amusing landmarks. Situated on Tyers Street, Vauxhall City Farm is a home to rabbits, sheep and pigs.
Visitors will find here also a small herb garden and a riding centre. Nine Elms, a historical flower market is another favourite local spot. It supplies flowers to numerous venues in London.
Keep your home looking pure and clean with regular cleaning done by our professional team!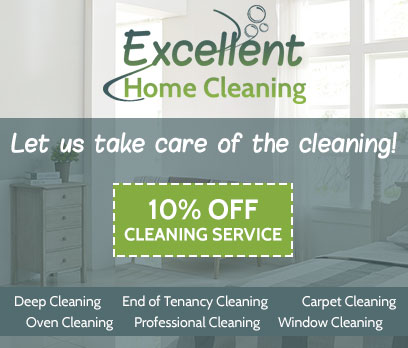 Cleaning prices starting from £14
"I am a regular customer of yours when it comes to the house cleaning services. I don't know about the rest of the cleaning services you offer, but I am pretty happy with the one I use and I do not have any intentions of booking another company to take care of you home. Your employees are great! – Phoebe"
We are quite good
We work quickly.
We do not waste time.
The client has control over the service.
The client only pays for the service.
We have handled any challenge that has come our way.

Some of our clients book a few appointments with us ahead of time so that they know that there is someone they can rely on to carry out a good house cleaning service for the future.
Because when we get to work, we perform so much better and so much faster than anyone else can. That's why we are experts in the Vauxhall field.
People chose us because we are convenient, we are easy to hire and our standards are quite hight while our prices are very low.
As we set foot in the client's home, the timer starts ticking. We have to get the job done properly as fast as possible. We thoroughly clean up one room, and when we are done, we move on to the next one, and so on until the entire home is glowing.
We do not waste any time, our performance is completely professional and we maintain our high standards. The client needs to be constantly impressed. That's how experts in the Vauxhall field do it.
Anyone who wants to hire the house cleaning service should be first introduced to it. We explain to our clients what happens from the hiring of the service to its completion, and we make sure not to miss a single detail around the Vauxhall area.
Although we make sure that our introduction is thorough, there are some things that the client could be missing out on. So if any questions rise up, we are ready to provide the answers for them. We want to make sure that all of our clients are properly informed and that no incidents occur.
Hiring the house cleaning service quite simple, there is no need to explain it. We just have to make sure to arrive at the client's home on time and we expect for them to be there as well. Otherwise, we'll have to leave.