Wandsworth is a district which is located in South London, within the Borough of Wandsworth. The area is right beside the Thames and it offers many great riverside restaurants and pubs which you should definitely pay a visit to.
If you are in the area and the weather is nice, you should definitely enjoy some outdoor time in the Wandsworth common. Visiting the Wandsworth Museum is also another great way to spend your time in the area. If you want to have a delicious brunch or dinner, Ben's Canteen can offer you a long list of mouth-watering meals.
If you are in the mood for having drinks, Cat's Back is a great Victorian pub where you can enjoy a wonderful ale and even have tasty food to accompany your drink. The King's Arms is also a great place which serves pizzas, burgers, ribs or chicken wings and during the night it transforms into a bar which offers many cocktails and other beverages.
Keep your home looking pure and clean with regular cleaning done by our professional team!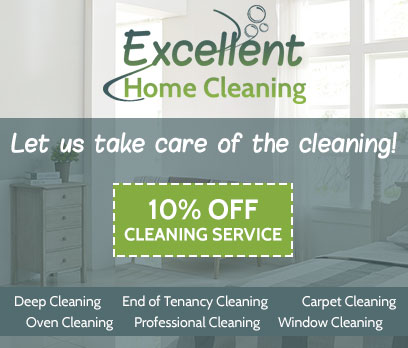 Cleaning prices starting from £14
"I have never been good at house cleaning and maintenance, so I decided to call and book your cleaning services for my home. It is nice to have someone do all the hard work for you quickly and attentively and leave you with a clean and presentable home to enjoy. Thank you, you are great! – Heather"
Here is why we are convinced that you will enjoy working with us
Our house cleaning is customised to your individual needs
We have an available team of cleaners even on bank holidays
We assist quickly every client in Wandsworth
Our prices are within the reasonable limits
We supply our representatives with environmentally friendly cleaning materials

Keeping their home neat and beautiful is a priority for numerous families. However, there are times when hiring a professional cleaner is really necessary. Whether you spend long hours at the office or your kids absorb all of your energy, we are here to provide with the required outside help.
We have vast experience as a house cleaning provider, serving hundreds of homeowners in Wandsworth. Our objective is to create a clean and cosy living environment through personal attention and efficient cleaning methods. Your satisfaction with our house cleaning is guaranteed. We are flexible, loyal and committed to delivering you cleaning results that matter in the long run.
When you work with us, you have the freedom to follow your daily activities without worrying over cleaning. We listen to your requirements and if necessary adapt to your way of working. Rest assured that our performance will come up to your expectations. We are fully aware of the fact that every property requires a different cleaning approach.
Everyone in our team has undergone an extensive indoor training and has the requisite skills to cover a variety of domestic chores. Our cleaners are punctual, flexible and committed to delivering you cleaning results in accordance with your personal standards. We are certain that you will enjoy working with us.
During the cleaning session, our team will perform domestic chores such as degreasing kitchen surfaces and appliances, overall dusting, hoovering and washing floors, cleaning the bathroom and much more. As mentioned above, customers are always welcome to alter the cleaning package according to their individual needs.
When you book our house cleaning services, you are guaranteed to receive a cleaning option that corresponds to your preferences completely and enables you to concentrate on the actually important things in life. For your convenience, we are close to you in the entire SW18