The neighbourhood is situated in East London and named after a small chapel. Whitechapel is one of the most appealing parts of London and boasts a rich history. During the 16th century, it was the home to numerous tanneries and breweries. However, by the 18th century, the place was overpopulated and hammered with poverty. Today, Whitechapel represents a working-class district with a big Bangladeshi community. It is one of the most thrilling places to live in London.
The citizens of the area are relatively close to the centre and at the same time far away from the big city clamour. Soon the place will have its own Crossrail Station, which appeals to more and more Londoners. It is interesting to mention also that the district hosts the London Action Resource Centre and Rampart.
The most notable art venue here is the Whitechapel Art Gallery, opened for public in 1901. Among the former prominent citizens of the area are the writer Rudolf Rocker and the publisher Charles Lahr.
Keep your home looking pure and clean with regular cleaning done by our professional team!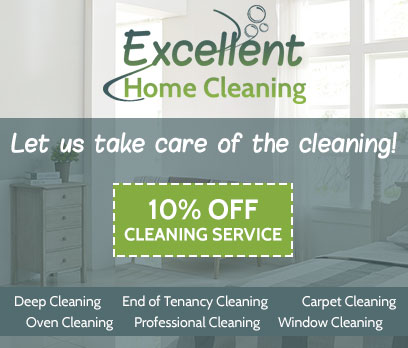 Cleaning prices starting from £14
"Dealing with the house cleaning is impossible for me because of my everyday busyness and for this reason professional help has always been my one and only option. I'm your customer for almost 2 years and I'm still amazed with the results after every cleaning process done by your cleaners.. they always surprise me! – Amber"
Excellent house cleaning services in Whitechapel
Our house cleaning services come at rates you can easily afford without causing you any financial inconveniences
We collaborate with the most hard working cleaners who are ready to do anything in order to provide you with a service of a great value
The equipment we use is provided by us and you will not pay anything additionally for it
We are able to cover all the territory of E1

Our cleaning company has been around for several years already. We have established it to provide you with freedom to do all the things you love and spend more time with the people you love, while making you feel like home.
We exist to make your life easier and more beautiful. For us, you are more than just another customer. From the moment you contact us, you immediately become part of our happy family. So please, make sure to get in touch with us and you will know how it feels to live in a perfectly clean home, while spending your free time the way you want to.
We have specially created our house cleaning services in Whitechapel to help people enjoy their home environment better. Our fairy tale began plenty of years ago when we realised that we can be really helpful to all those people who cannot manage to find enough time to focus on the chores around their homes. As we know how work and responsibilities simply consume all the energy and time, we suggest that you book our unbeatable house cleaning services.
Our house cleaning services are designed to cover every little nook and cranny in your home. Having undergone extensive training courses, our housekeepers know how to deal with any cleaning situation you might have prepared for them. They are detail-oriented and can clean your entire property from top to bottom, from wall to wall, without leaving any spot uncleaned.
Save yourself the trouble and turn to our company. All you need to do is to contact us at our call centre and we will take care of the rest.