Wood Green is a neighbourhood of north London in the London Borough of Haringey. Being formerly part of Tottenham, today Wood Green is one of the most metropolitan suburbs in Greater London.
Over the years it has changed a lot but today it is Haringey's biggest town centre, able to boast of a great variety of clubs, independent shop, lovely restaurants and many more. You will be not surprised if I tell you that Wood Green offers very easy and convenient transport links, just like most of the London's areas. Its underground station is at your disposal 24 hours on Fridays and Saturdays. You can reach your favourite destinations in central London in a prompt manner .
You can enjoy countless of amenities in Wood Green. Alexandra Palace is one of the Londoners' favourite places. Its picturesque parkland gathers many people who just want to escape from the dynamic life they are leading.
Keep your home looking pure and clean with regular cleaning done by our professional team!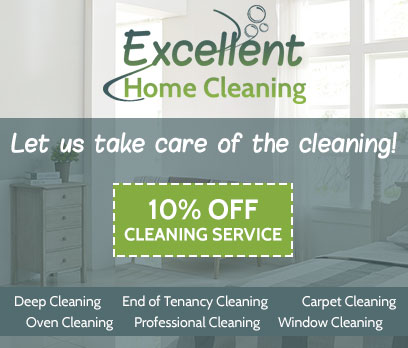 Cleaning prices starting from £14
"I highly appreciate the efforts of your house cleaners! It's good to return to a sparkling clean home where you can relax and spend some quality time with your family instead of worrying over completing your cleaning chores. The cleaners' work is always up to par with your high standards! – Cecil"
What makes our company the most appropriate choice for you?
Professionalism is more than guaranteed with us
We have the best cleaning team in Wood Green
We will give you quick and optimal results
We will definitely meet and surpass your expectations
We will bring the sparkle back into your home in no time

Our services will help you with the house cleaning if for some reason you don't have the chance to do it on your own. We will make your home clean in no time, if you leave the dirty work in our hands.
Our company is located in Wood Green and if you also live here, definitely try our services, because we guarantee that you will be 100% satisfied. We have the biggest cleaning experts, who will do their best to achieve the desired results and to meet your expectations to the fullest.
We will be always ready to answer your need for help and to make your home perfectly clean from top to bottom, because we will pay attention to every little detail and not even the most stubborn dirt will stop us achieve impeccable results.
Let's not forget the fact that we are professionals in what we do and we also have the help of the best cleaning equipment, which the leading manufacturers in the cleaning sphere have always provided to us. It is powerful, reliable, also eco-friendly and will help us do our job in no time.
We are available 24/7, which includes bank holidays too and we will serve you on your convenience, due to the fact that we are flexible with dates and working hours. We guarantee that we will meet your standards and we will stick to your requirements, but if there is something which we have missed and is bothering you, we will be ready to visit you again.
If you want to have your home cleaned by the best cleaning company in Wood Green, don't wait no more and get in touch with us as soon as possible, because we will be expecting you!