Woolwich is a former military town in Greenwich, south-east London. Evidence show that the area was inhabited as early as the Iron Age. Later in 1513, King Henry VIII established a dockyard here and in 1559 Elizabeth I arrived for the construction of the royal ship Elizabeth Jones. Throughout many centuries Woolwich was a major military centre and the Firepower Royal Artillery Museum is the right place to go if you want to learn more about its history.
Today the place hosts an active community, many green spaces and excellent transport links. It is served by the National Railway Services, Woolwich Ferry and a number of bus routes. It is notable to mention also the Thames Barrier Info and Learning Centre, where one can learn more about the biggest flood defences. There are many independent cafes and restaurants here. Some of the most frequented pubs are The Guard House and Dial Arch.
Keep your home looking pure and clean with regular cleaning done by our professional team!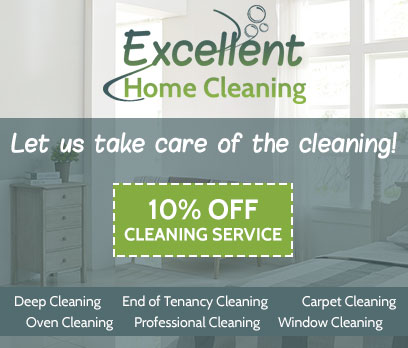 Cleaning prices starting from £14
I really hate the cleaning and that's why I use your house cleaning services for years. You have earned entirely my trust and I am always happy when I go home after your cleaning. Everything is so neat and inviting. The rates are absolutely normal, but you always manage to surprise me with the sparkling results. Great! – William
Seasoned house cleaning services in Woolwich
The prices of our excellent house cleaning services are suitable for every budget
We are open 7 days per week and won't charge you extra for weekend appointments
We collaborate only with hard working and trustworthy cleaning experts
Our office assistants are at your disposal any time you need their assistance

When it comes to cleaning, most of the people do that by themselves, or at least try to. The main issue with the cleaning is to fit that chore to the packed schedule. At last, when we finally find the right moment for this, the other problem is the lack of proper knowledge. That's why we would like to provide you with professional house cleaning services, which we deliver throughout Woolwich.
We have been at the foreground in the cleaning trade for years and we achieved this due to our diligence and sparkling results. Where we truly stand ahead the others is our passion with details. We pay special attention to every cranny, but we put a great accent on the sanitation of high-trafficked areas like kitchen and bathroom.
Our cleaning techs are old in this trade and know no secret in their job. They are initiative and enthusiastic people, who spare no effort to make your house sparkle. The enviable results, which they can achieve, are second-to-none and that's why we constantly motivate them to do their job. We work with absolutely no disturbance to the customer, since we take care of everything from A to Z.
Unlike many of our competitors, we solve the problem with the cleaning equipment, since we deliver everything needed for the cleaning session. We utilise the most efficient detergents, which are the latest on the market. These efficiently erase every grime, but keep the surface and your health intact.
Over the years, our main goal was to become the role model of high standards. Now, when we managed to achieve this, we keep on steaming ahead. We are honest and trustworthy people and you can completely rely on us. Our cleaning techs are licensed and bonded, so no worries about any eventual pitfalls.
The main problem for most of the people has always been the financial side of the coin. That's why we reduced our rates to a minimum, so that we fit even the most strained budget. With us, you get the highest quality at the lowest rate!
To fit your jammed schedule, we deliver our house cleaning services 7 days a week in all Woolwich. Give us a call and our friendly representatives will adjust an appointment, in accordance with your preferences. Clean home equals to no health problems- do this for you and your beloved ones with our help!